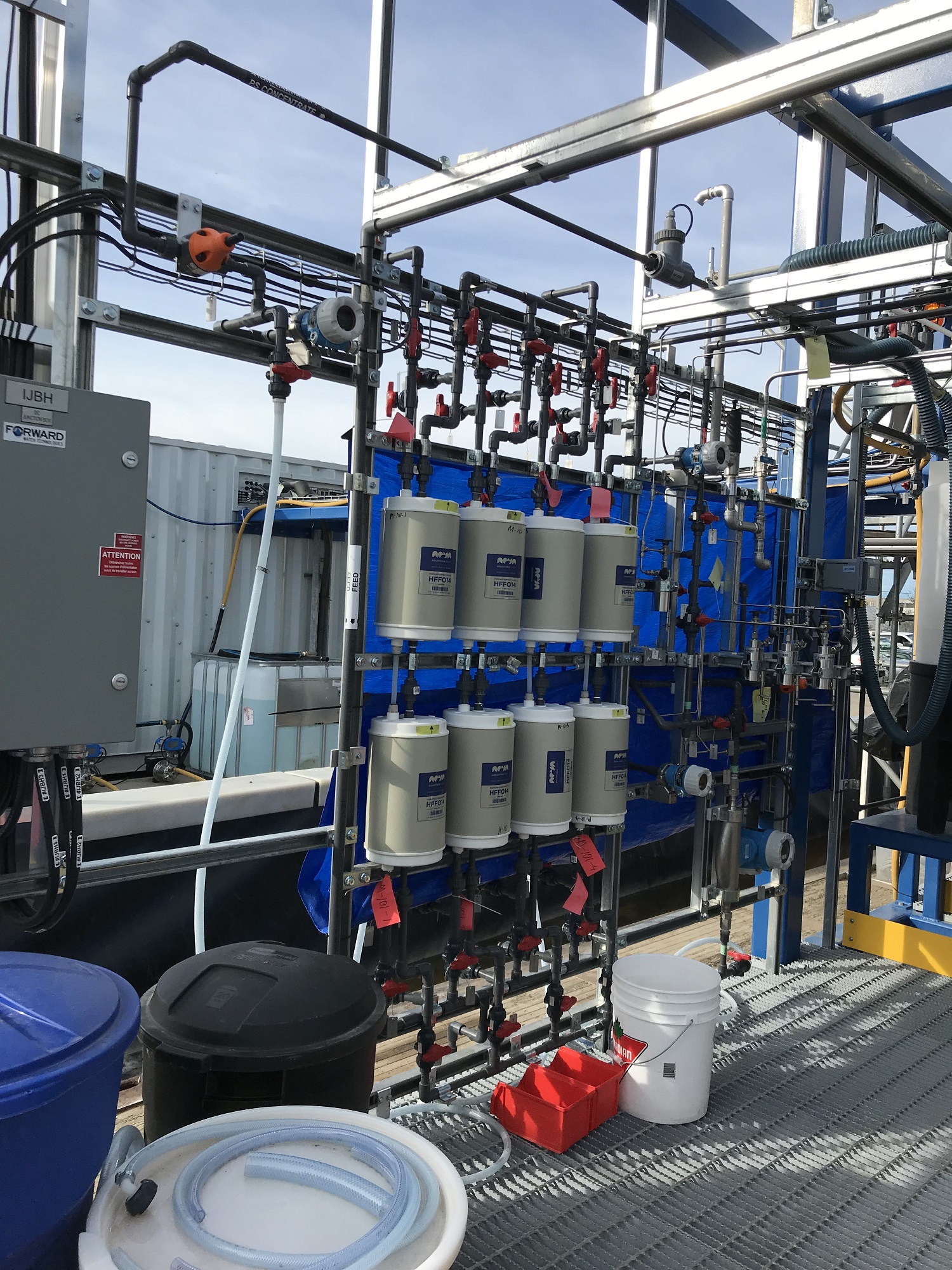 Canadian company Forward Water Technologies' industrial scale pilot plant has shown that low cost, low energy consumption Zero Liquid Discharge (ZLD) is now possible using its own two-phase forward osmosis process and the Aquaporin Inside membranes.
The plant is cleaning oil and gas flow back water and produced water, achieving almost distillation quality drinking water with a reduction in waste output of 60-70%.
Forward osmosis uses natural osmotic pressure with the dirty water on one side of the membrane and a heavily saline draw solution on the other. Once the draw solution is diluted, it can be sent to a secondary separation process, such as evaporation, to separate the clean water from the saline, but this is energy intensive and expensive.
Forward Water's draw solution converts into gas with a small amount of heat and this gives pure, clean drinking water. The Aquaporin Inside membrane has no significant reverse salt flux, cutting out the brine scrubbing process.
The membranes are covered in a thin layer of aquaporins, making the membrane extremely selective, minimising reverse salt flux with high rejection levels and ensuring the high quality of the recovered water.