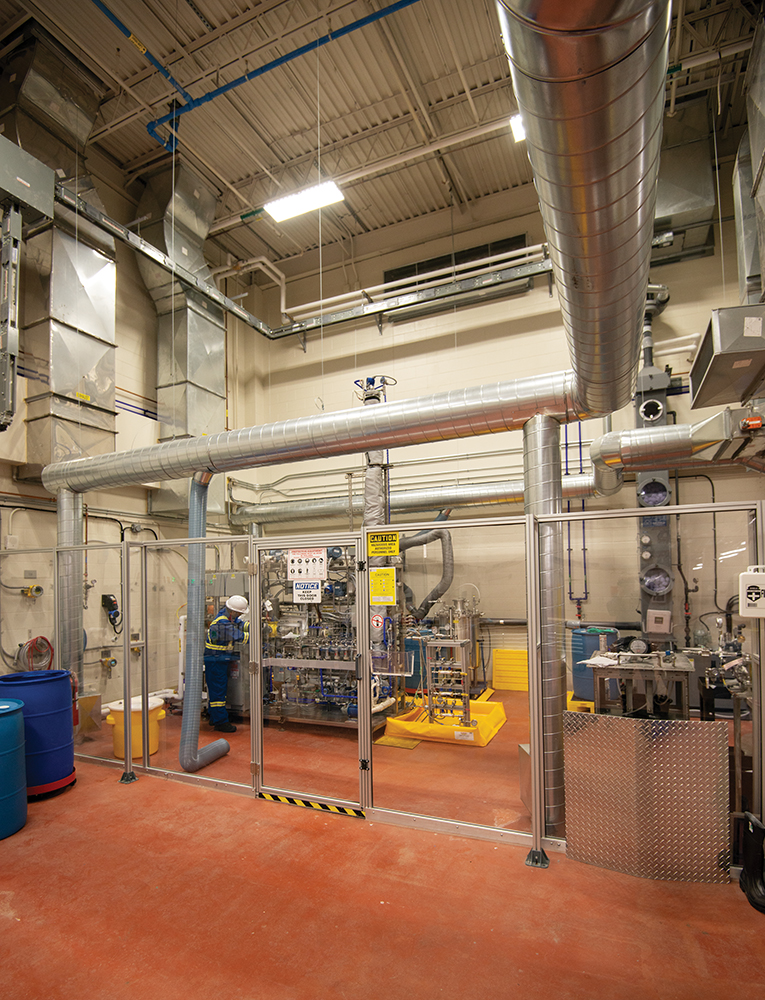 Canadian company Forward Water Technologies has now reached the demonstration stage of its forward osmosis (FO) technology at its industrial scale pilot plant in Sarnia in Ontario.
The company's technology allows the commercial scale up of FO, a process which has the potential to alleviate the global demand for fresh water and reduce wastewater treatment and disposal.
Forward osmosis uses natural osmotic pressure with the dirty water on one side of the membrane and a heavily saline draw solution on the other.
Forward Water was founded by GreenCentre Canada, a business development organisation which helps commercialise green chemistry. The company's solution uses its two-phase draw solute which, when dissolved in water as a salt, can achieve osmotic pressures exceeding 210 bar.
Draw solute removal happens through mild heating which causes it to switch from its salt form and produce two volatile commodities including CO2. This step, which can make use of industrial waste heat, leaves behind fresh water for reuse. Finally, draw solute regeneration captures the two gases returning a concentrated draw solution to the FO unit which permits complete reagent recycling.