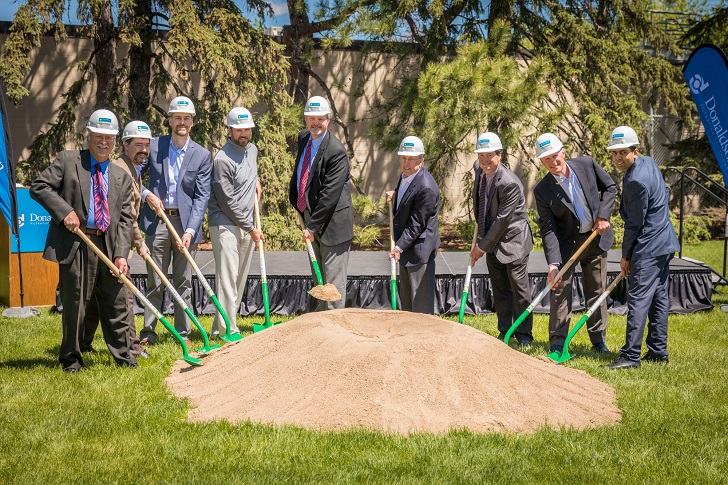 Donaldson Co Inc has broken ground on a US$15 million Material Research Center at its corporate headquarters in Bloomington, Minnesota, USA.
The Material Research Center, which is scheduled to open in November 2019, will add six researchers and engineers to the 1100 workforce at Donaldson's headquarters.
Donaldson says that research and development investments like the Material Research Center help the company attract the technical talent necessary for success in innovation and commercialization of materials and technologies.
At the groundbreaking ceremony, Michael Wynblatt, Donaldson vice president and chief technology officer, said: "The secret to leading in the filtration market is having great filter media, and that's enabled by having great scientific fundamentals. This new Material Research Center will enable our continued growth and leadership in filtration innovation for years to come."
Tod Carpenter, Donaldson's chairman, president and CEO said: "The investment in this facility supports our commitment to developing new materials, diversifying with new technologies and penetrating new markets to drive profitable, long-term growth. Donaldson has been a filtration solutions leader for over a century; this Material Research Center will help us maintain that leadership position well into the future."
Donaldson currently holds more than 1800 active US and international patents, has more than 100 technical laboratories and employs hundreds of engineers, scientists and technicians.