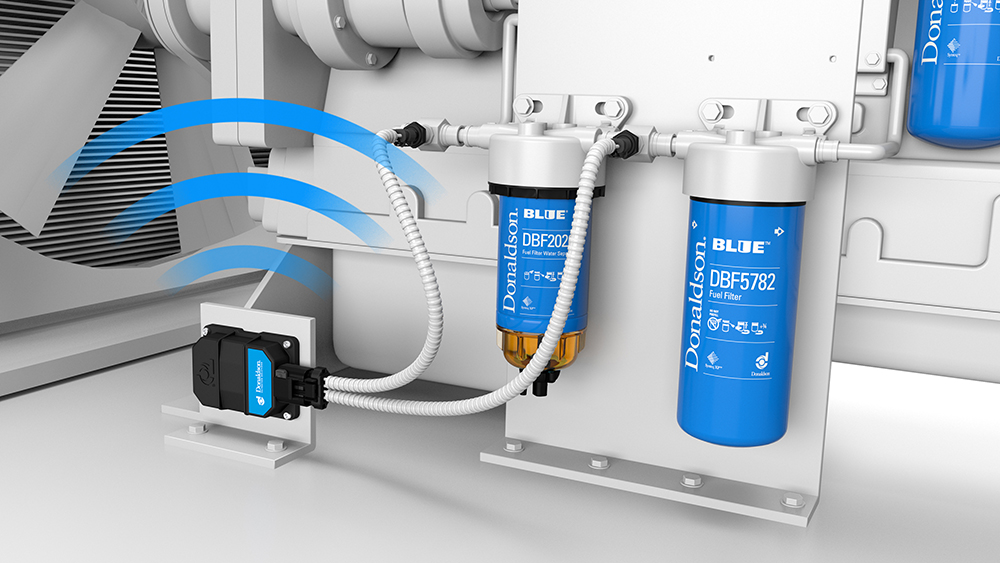 The Donaldson Company has expanded its Filter Minder Connect monitoring solution to fuel filters and engine oil condition on heavy-duty engines.
Filter Minder system components can quickly be installed and the solution integrates into existing on-board telematics and fleet management systems.
Filtration efficiency can be lost if filters and filter servicing are not done at exactly the right time. Engine oil analysis programmes are worthwhile but can be time and labour intensive.
Filter Minder Connect sensors measure pressure drop and differential pressure on fuel filters, plus the condition of engine oil, including density, viscosity, dielectric constant, and resistivity, allowing fleet managers to make more informed maintenance decisions.
The sensors and receiver wirelessly transmit performance data to the Cloud and predictive analytics inform users when filters and engine oil are approaching the end of their optimal life. Fleets that use Geotab and Filter Minder Connect monitoring can receive fleet data and analytics on their laptop or mobile device via the MyGeotab dashboard, making it easier to monitor filtration systems and oil, and to service them at the optimal time.