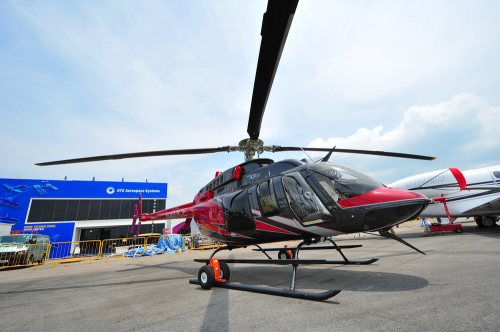 Wysong Industries, who manufactures the vehicle, has delivered more than 20 IBF-equipped 407s to its customers, including air medical and airborne law enforcement operators. 
The IBF is a drop-in system which features streamlined conformal filter assemblies mounted into the existing engine cowl, an alternate inlet air bypass system, and a filter design that allows for quick removal and service.
Donaldson has been delivering Bell 407 IBFs since late 2003, when it obtained Supplemental Type Certificate approval from the FAA for system use on that aircraft. The company also has won approval for such installations from Transport Canada, the European Aviation Safety Agency, and their counterparts in Argentina, Brazil, and China.