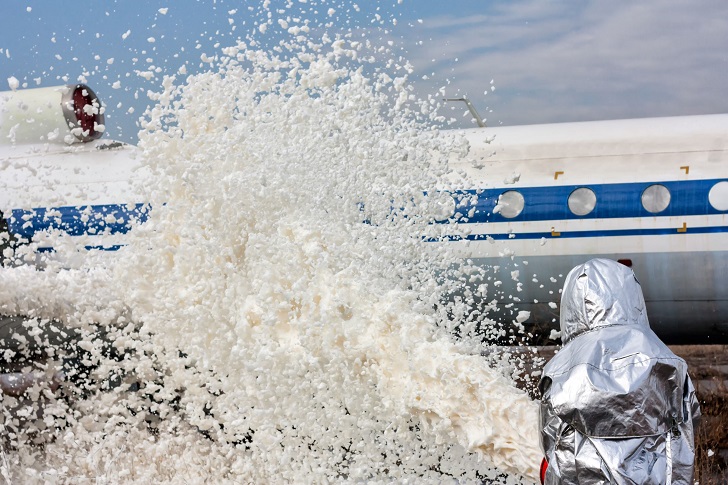 CustoMem, the Imperial College London spin-out which develops advanced materials for removing target chemical compounds from water, has changed its name to Puraffinity to reflect the broad application of its technology.
The company is currently developing a range of adsorbent media materials targeted at removing per- and polyfluoroalkyl substances (PFAS) from water.
Puraffinity has also announced an oversubscribed seed round of US$3.55 million (£2.8 million) from sustainability investors to accelerate the company's growth.
"By successfully raising seed capital finance, we can accelerate our scale up and deploy our technology in global markets that are in immediate need of a solution to the PFAS problem," said Puraffinity CEO Henrik Hagemann. "We are pinpointing our efforts at industries facing the most severe contamination problems, such as airports, military bases and chemical manufacturing. This stems in many cases from extensive use of firefighting foams and the infiltration of these into groundwater sources that now require treatment."
The lead investor in the seed round is Kindred Capital, a London-based early stage venture capital fund. Other investors include HG Ventures, the corporate venture arm of The Heritage Group which specialises in investing and partnering with companies developing advanced materials and sustainability tech companies, Switzerland's investiere.ch (Verve Capital Partners) and a number of angel investors including Charlie Songhurst, the former head of corporate strategy at Microsoft and Matt Clifford, CEO of Entrepreneur First.
Puraffinity says that trials at one of Europe's busiest airports will start in the autumn. The company is also discussing collaborations and partnerships with a number of players in the global water space.
"Trials to date show that we can provide a cost-effective and versatile solution. Our customised media product can be retrofitted into existing assets and higher affinity allows higher flow rates to be used. This reduces the need for extremely large tanks, thereby mitigating footprint constraint challenges," explained Hagemann. "In addition, unlike others, our product is regenerable using an on-site simple and safe proprietary technique, which leads to longer operational lifecycles and a highly attractive return on investment for our clients."
Leila Zegna, founding partner of Kindred Capital, is being appointed as investment director at Puraffinity. HG Ventures will also be represented on Puraffinity's board with managing director John Glushik joining as a board observer.
"We are delighted to have had the opportunity to invest in Puraffinity as we have been hugely impressed with the ambition, experience and innovative approach of their management team," said Kindred Capital's Zegna. "We also see their new product as a pioneering development which leverages chemistry principles in an advanced way to provide a solution to a key environmental issue."