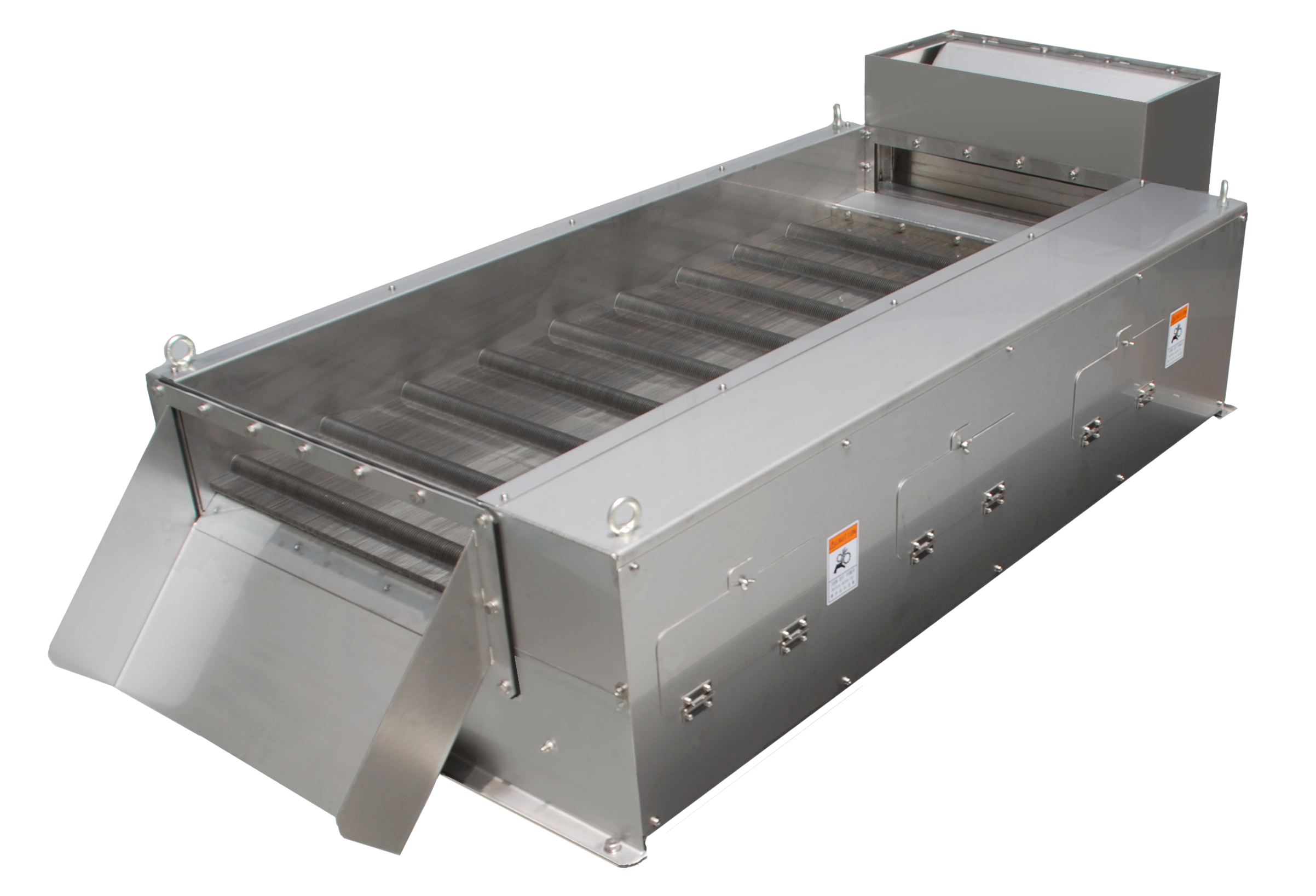 Australian industrial wastewater specialists, CST Wastewater Solutions, has introduced the KDS Multidisc Separator dewatering system to solve environmental and disposal issues associated with livestock processors and food plants.
Applications include small-to-medium pork, meat and livestock, poultry, fish, and dairy plants as well as large-scale food and beverage kitchens.  The KDS system can deal with the challenges of handling heavy, sticky wet waste and avoids the transportation of unhygienic material to disposal facilities.
The KDS system requires no washwater, captures 90-99% of solids and is engineered to overcome the limitations of technologies such as screw presses, belt presses and centrifuges, which are currently being used.
The clog-free automatic liquid-to-solid waste separator dewaters solids and conditioned sludge on a self-cleaning static wedgewire belt, which is cleaned by a set of rotating oval shape plates.
After the drainage and thickening zone, the thickened sludge passes a dewatering zone which consists of an adjustable plate, actuated manually or by pneumatic cylinder to further squeeze the solids.
The KDS system features an oval plate separation and transfer structure that prevents clogging and permits automatic continuous operation that handles oily and fibrous materials.