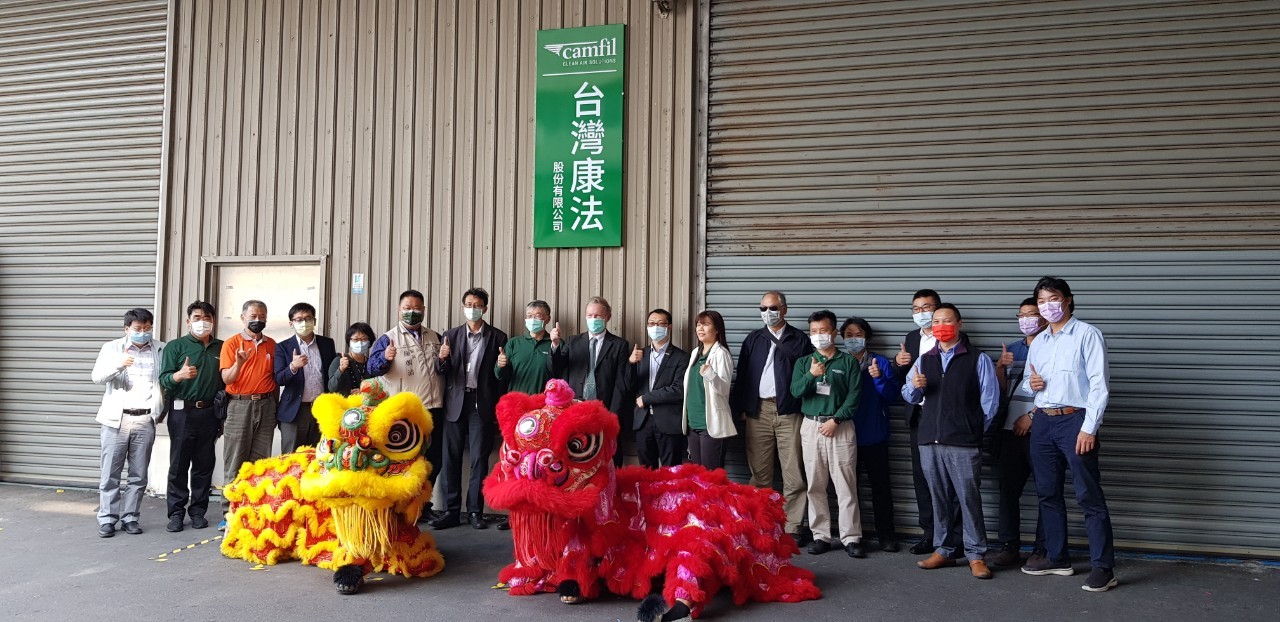 Production has started at Camfil's new manufacturing plant in Tainan, Taiwan.
The new factory, which as an area of more than 4000 sq m, will act as a hub for molecular and particle filtration supporting the growing semiconductor, life science and turbomachinery industry.
By producing locally, the new facility will help reduce shipping time from other Camfil facilities in Asia. Camfil also expects the facility to contribute to reducing waste generation by adopting a reuse/recycle approach for many filter components.
"Camfil is thrilled to announce the start of our air filtration facility that will directly contribute to our commitment to sustainability and promote reduced waste generation through recycling and reusing," said James Lin, managing director of Camfil Taiwan. "We believe that this kind of initiative in manufacturing and operations can be important drivers in the sustainable development of our process and the environment."