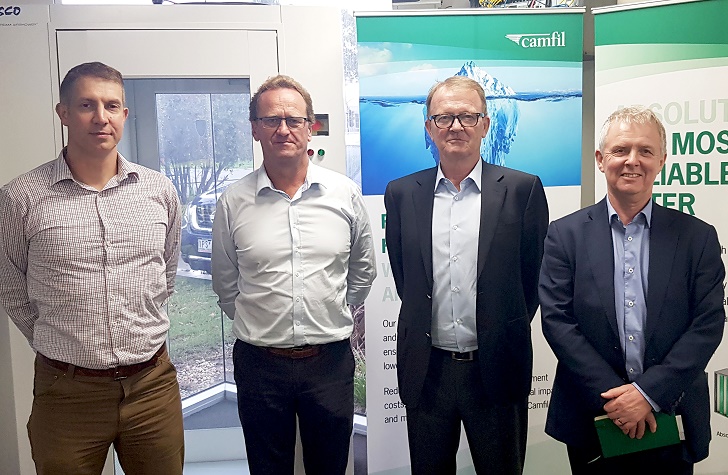 Sweden's Camfil AB has strengthened its position in the Australian air filtration market with the acquisition of Airepure Australia.
Airepure Australia's air filtration solutions range from basic HVAC filtration to high end HEPA/ULPA filtration, airborne containment technologies and NATA testing services.
The Melbourne-headquartered company, which has offices/agents in many of Australia's major cities including Canberra, Sydney, Brisbane, Townsville, Adelaide, Perth and Hobart, has been part of the UK's Elta Group since 2011.
Camfil says that the addition of Airepure will create a solid foundation for the group's further growth in Australia.
"Airepure has a strong offering to customers and is a well-run operation with strong capabilities in key areas like testing services, R&D, engineering and customer service. We look forward to joining forces with their team of talented and competent people," said Alan O'Connell, president Asia Pacific at Camfil Group.
"The Airepure team welcome this acquisition and the opportunity to combine the best of Airepure and Camfil's people, products and custom engineered solutions to provide quality, purpose built clean air solutions for the Australian market. Both businesses complement each other, and we look forward to embracing the wealth of opportunity ahead," said Roger Van Oosten, CEO of Airepure.