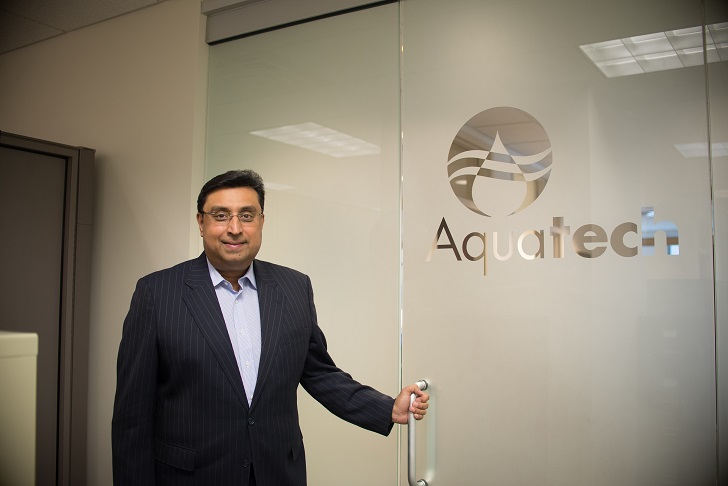 Venkee Sharma, CEO of US water purification technology Aquatech International, is to serve on the US-India CEO Forum.
Established in 2005, the US-India CEO Forum provides an opportunity for dialogue between the United States and Indian governments to strengthen the economic and commercial relationship between both countries.
"The US-India CEO Forum is critical to the fruitful commercial relationship and strong economic ties between our two great nations. The incoming US CEOs will bring fresh perspectives to the Forum and help us consider new opportunities to further deepen our cooperation," said Wilbur Ross, US Secretary of Commerce.
Ross will co-chair the Forum with Indian Minister of Commerce & Industry and Civil Aviation Suresh Prabhu.
"It is an honour to be part of this CEO Forum, which plays an important role in encouraging economic opportunities and strengthening important business relationships in both our countries," said Sharma. "While Aquatech is headquartered in the United States, our global operations include a significant presence in India which includes global technical services, R&D, as well as an appreciable footprint in the local market. This affords us a unique and beneficial perspective that we can bring to the Forum."
Sharma, who will serve a two-year term on the Forum, will participate in the energy, water and environment working group, which will focus on a variety of issues including benchmarking, best practices, and the application of the best available technologies for compliance and sustainable water reuse.
"We are committed to helping the industrial and infrastructure sectors achieve their sustainability goals, manage water risk and successfully navigate the challenges of an increasingly water-scarce world," added Sharma.