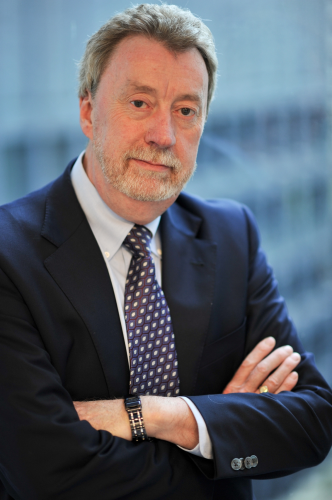 Based in Switzerland, Hotchkies is managing director of JWH Consulting GmbH, and has more than 25 years of experience in the water industry. Hotchkies also serves as chairman of the board of Hydroxsys International Ltd, managing director of Ostara Europe GmbH and head of international business development for LG Electronics' Commercial Water Division. He is also a member of the advisory boards of the Pictet Water Fund, Emefcy Ltd, ClearCove Systems Inc and Advanced Mem-Tech Ltd.
Hotchkies previously held a number of senior management positions at Toray Industries Inc, Toray Membrane Europe AG, GE Water & Process Technologies and Zenon Environmental Inc.
"The election of James Hotchkies as chairman of the board is an important and timely development for Aquarion Group. The recent acquisition of Hager + Elsässer has added important experience, technologies and geographic reach to our business while creating synergies with our other companies. We look forward to working closely with James, whose expertise in business strategy and knowledge of advanced water treatment technologies will further strengthen our ability to grow strategically and profitably in key markets," said Karl Michael Millauer, CEO of Aquarion Group.
"I am excited to be part of the Aquarion team," said Hotchkies. "With the excellent performance of Aquarion Group over the past year and the significant addition of the Hager + Elsässer unit, the Aquarion Group has evolved into a major, global player in the water and wastewater industry. Leveraging the excellent track record of the individual business units, this dynamic group now offers unparalleled solutions capability across its target markets, including oil & gas, metals & mining, and power. I look forward to working with Karl Michael and his excellent management team, as the group continues to deliver high-value solutions to our increasing base of global clients," he added.