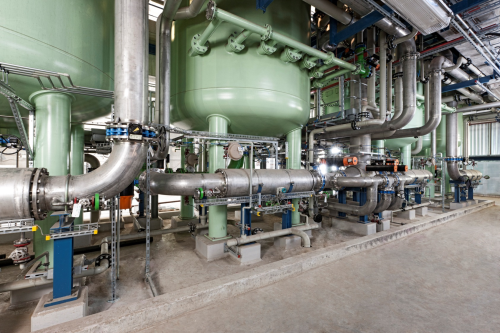 Hager + Elsaesser focuses on the semiconductor and microelectronics, power generation, petrochemical (downstream), solar, pulp and paper, food and beverage production, and pharmaceutical industries. Flagship technologies include proprietary biological, thermal and membrane solutions. The company's systems and solutions for industrial process water and wastewater treatment and resource recovery are installed in thousands of plants in more than 160 countries worldwide.
Based in Stuttgart, Hager + Elsaesser has an assembling workshop in Dresden, Germany and subsidiaries in UK, Malaysia, Philippines, Singapore and Thailand. With the acquisition of Hager + Elsaesser, Aquarion is now a major player in the global water treatment business with annual revenues exceeding €70 million and more than 250 employees. Other Aquarion Group companies include Aquarion Water GmbH in Germany, GEMWATER srl in Italy and H2Oil & Gas Ltd in Scotland.
"This acquisition is an important development for Aquarion, enhancing our portfolio of technologies and solutions, expanding our presence around the world, and adding the expertise and experience of this world-leading company to our existing team," said Aquarion CEO Karl Michael Millauer.
Thomas Will, chief operating officer of Aquarion AG and former managing director of Hager + Elsaesser, will run Hager + Elsaesser as its CEO.