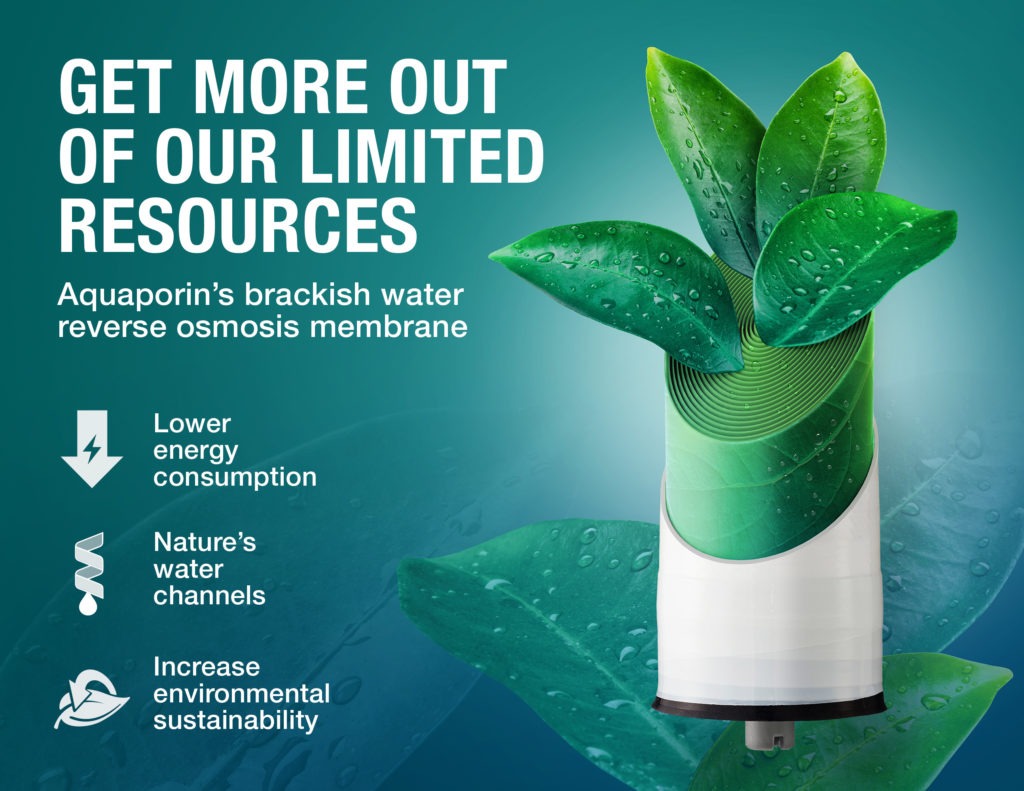 Danish water technology company, Aquaporin, has reached the technical goals set for its EU-funded AMBROSIA project and is set to move it to the next level in 2019.
AMBROSIA, which stands for Aquaporin-Inside Membranes for Brackish water Reverse Osmosis Application, is a project funded by the EU with a budget of DKK 10.5 million, which was awarded to Aquaporin in October 2017.
The Ambrosia project and Aquaporin are working to fight dwindling global fresh water reserves by developing a more efficient membrane for brackish water treatment. "Brackish water" is between fresh water and salt water in term of salinity, and the market spans desalination and many industrial and municipal water treatment applications.
The role of treated water and recycling is increasingly important as it becomes the key for energy and materials recovery. Turning low quality waste water or raw water into high quality process water is top priority for everyone in the industry.
With the coming Aquaporin Inside BWRO membranes, Aquaporin says it will provide a superior membrane product to new market segments. In the next phase of the project, validation with test partners of the Aquaporin Inside BWRO membrane elements for various applications will be made.