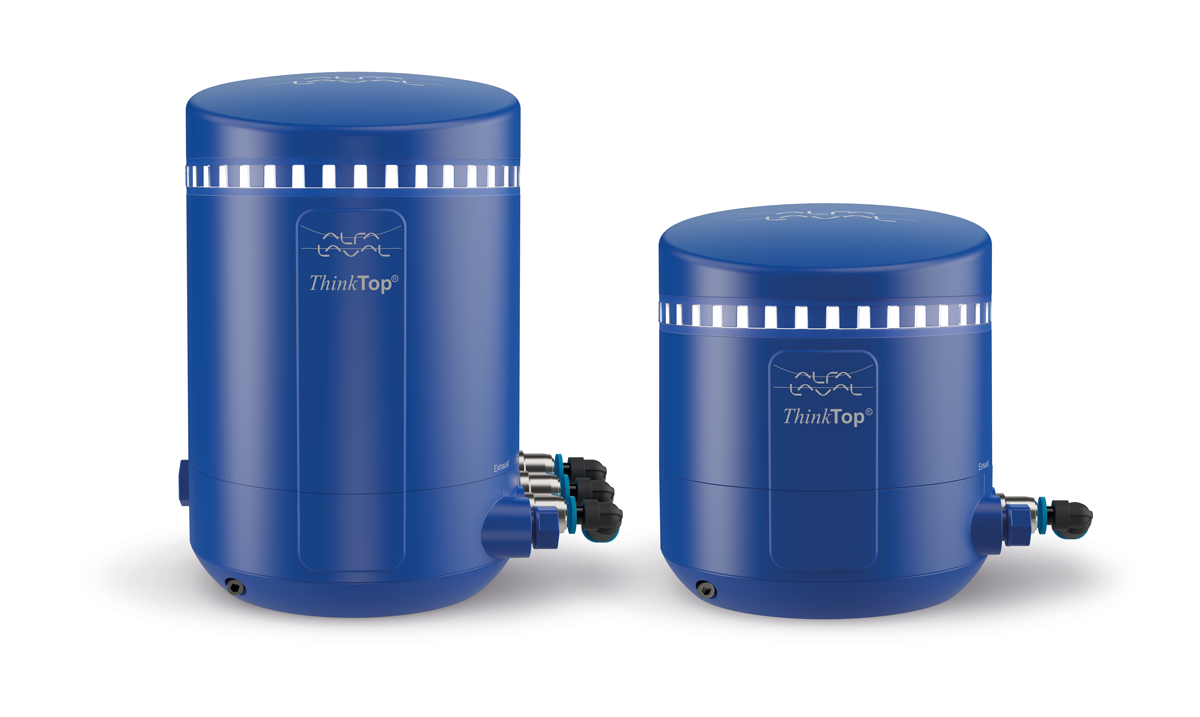 Alfa Laval's second generation of premium control units, the updated ThinkTop V50 and V70, for hygienic valves used in the dairy, food, beverage, brewery and pharmaceutical industries, incorporate the latest technology.  
The new Alfa Laval Think Top offers intuitive setup and commissioning; enhanced 360° LED visual status indication, a repositioned Gore Vent, a more compact and aesthetic design, burst seat clean functionality and a QR code for online access to support. The company says the new auto setup feature offers manufacturers commissioning that is up to 90% faster than the previous generation. The live setup feature coupled with true valve recognition ensures the correct match during any setup.
The new ThinkTop fits any Alfa Laval valve and features 24/7 self-diagnostics, checking and remedying operations and an enhanced 360° LED visual status indication so that operators can clearly see the valve status. Repositioning the Gore Vent equalises the enclosure pressure in the unit while eliminating the risk of water ingress.
The new Alfa Laval Thinktop V50 and V70 series cover all valve requirements and are selected based on the number of solenoid valves required.