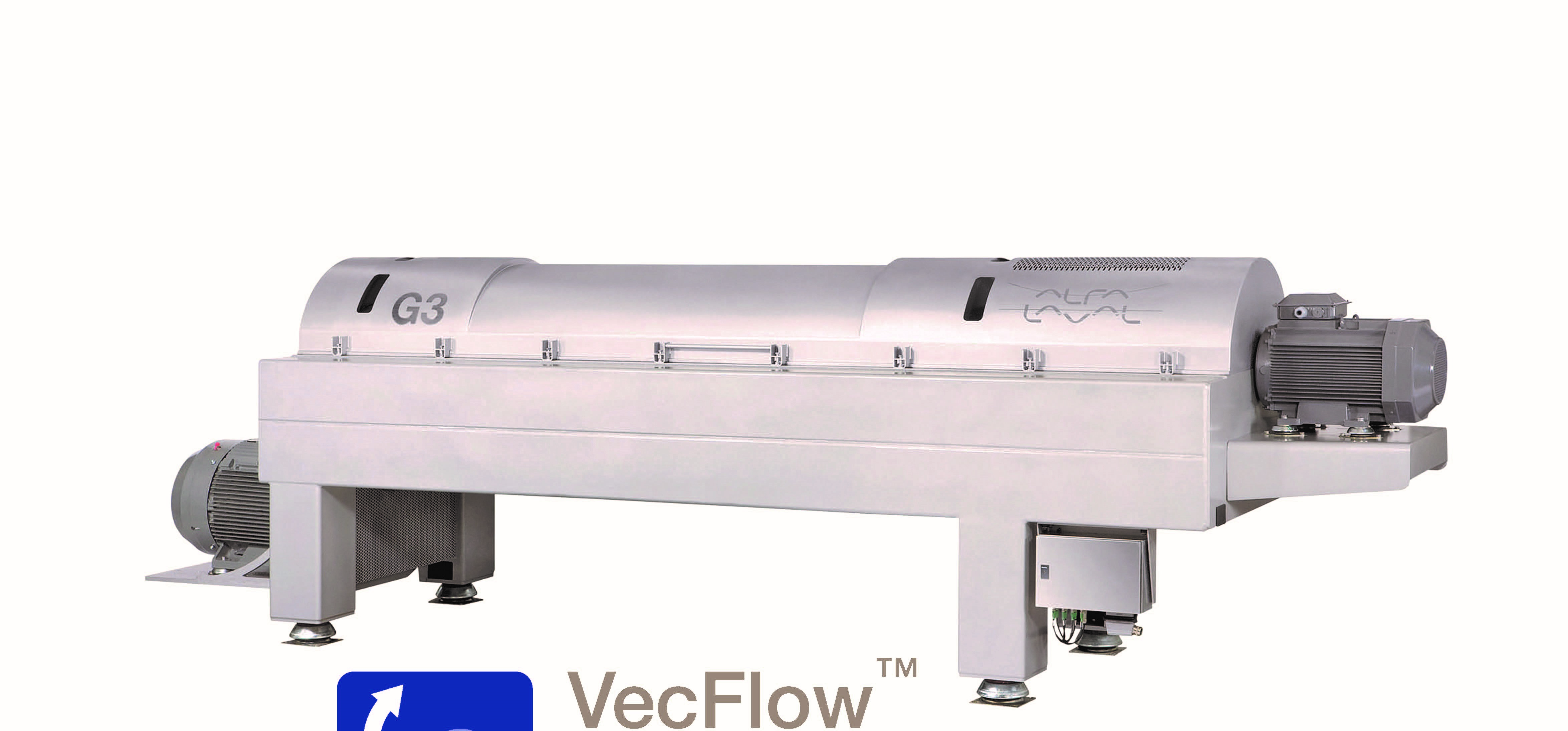 Alfa Laval's new ALDEC G3 VecFlow decanter centrifuge for sludge dewatering and thickening features the company's VecFlow feed zone which reduces power consumption by 30% and increases separation performance.
Minimal turbulence is the key to low power consumption and high separation performance in a decanter centrifuge and Alfa Laval's new VecFlow feed zone injects sludge in a way that has minimal effect on the flow inside the decanter bowl. The company says this reduces turbulence by more than 80% compared to traditional decanter centrifuges and overall power consumption by 30%.
The decanter's low turbulence further boosts separation performance, which allows plants to optimise processes by increasing dry solids percentage, reducing consumption of flocculants or increasing throughput. A flexible control system makes it easy for operators to balance these benefits according to the specific priorities of their operation.
For customers already operating ALDEC G3s, it will be possible to upgrade their decanters with a new conveyor featuring the VecFlow feed zone. This will increase separation performance and lower the power consumption to the same level as an ALDEC G3 VecFlow.