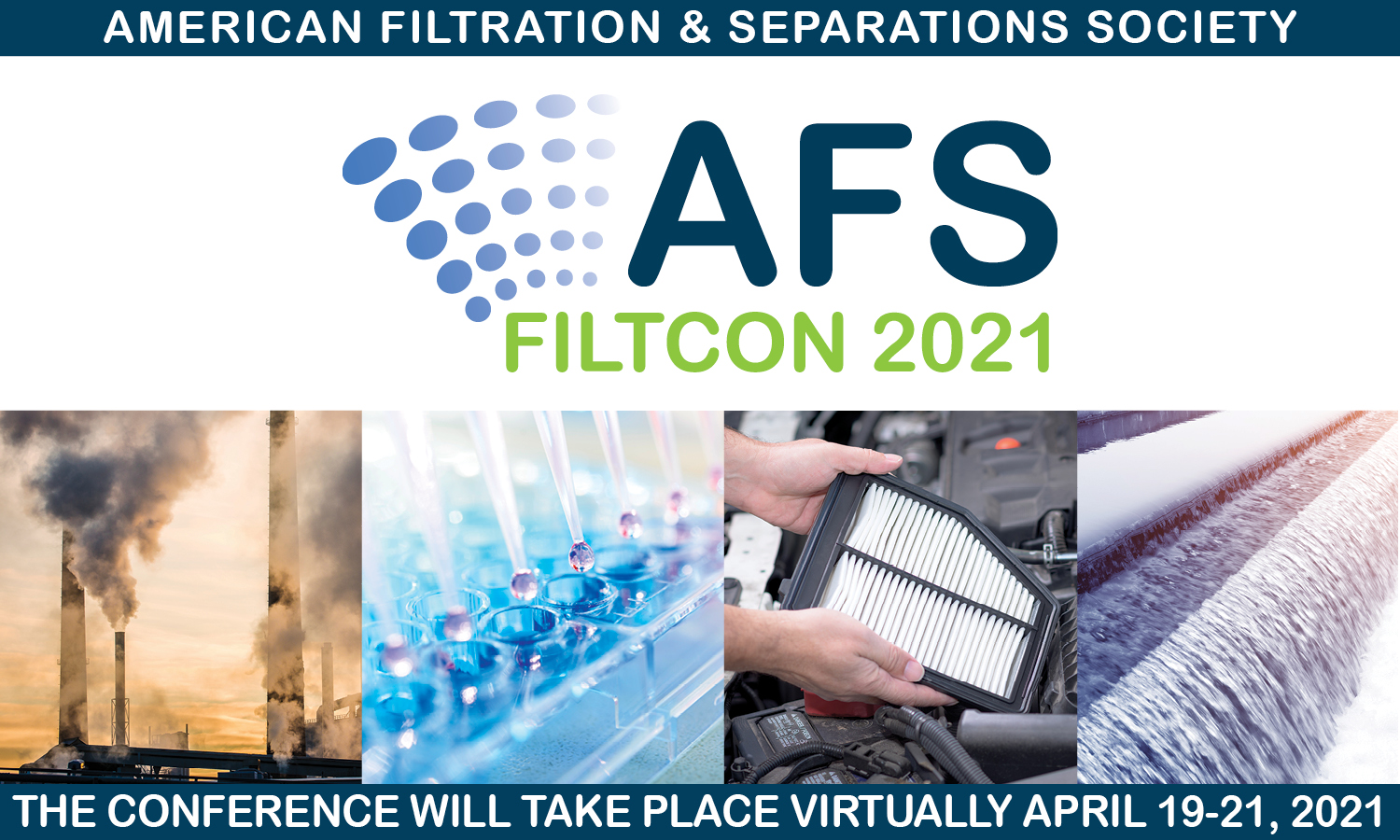 Organisers of AFS FiltCon 2021, which is now a fully virtual conference and exhibition, have opened the abstract submissions process with a deadline of 1 March 2021.
FiltCon 2021 will feature three invited plenary sessions, 12 technical sessions with three presentations within each of them and a panel question and answer session.  There will also be an exhibition with virtual booths and networking opportunities.
Abstracts for the technical sessions are peer-reviewed by the AFS Scientific Committee to ensure technical focus and quality. Organisers are encouraging those within the industry or academia to be an active part of the conference by giving a technical presentation or showcasing a particular company with a virtual booth.
Presentations will be 25 minutes each, followed by a 15-minute question and answer panel discussion. More information can be found on the Speaker & Moderator page of the AFS FiltCon 2021 Conference website. 
Following the abstract submission deadline on 1 March, the Scientific Committee will review between 2–15 March and the technical schedule will be confirmed on 19 March.