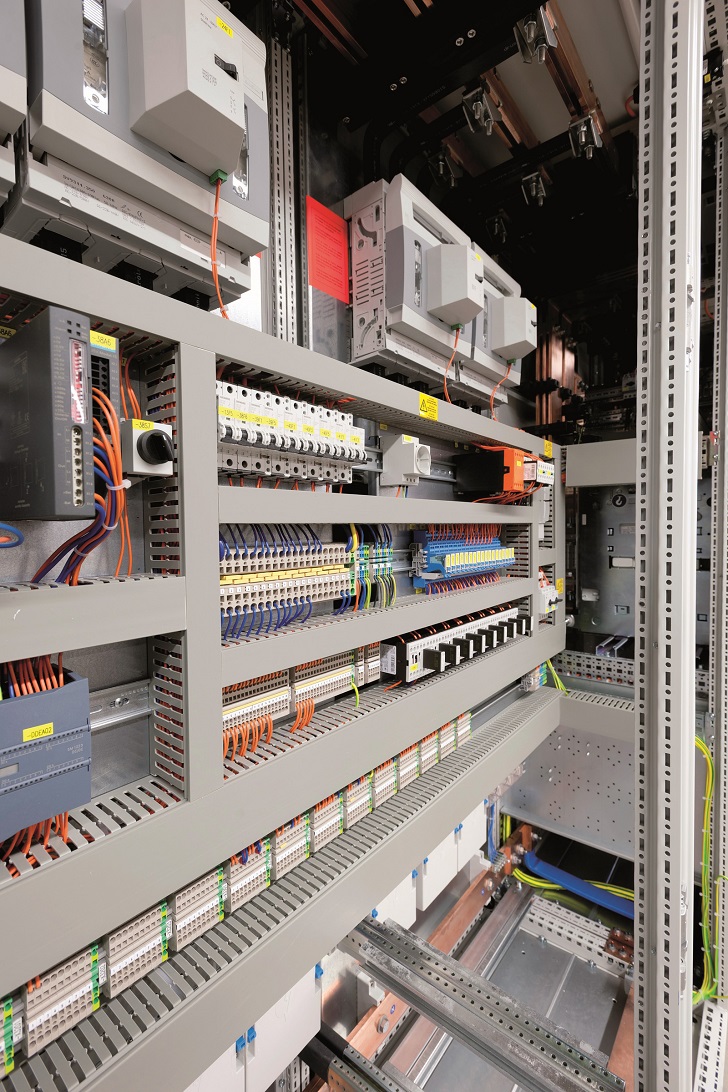 When designer and manufacturer of magnets and associated technology Eclipse Magnetics was looking to improve its design and production capabilities it chose computer aided engineering software from EPLAN. Here we look briefly at the suite of software solutions chosen.
Eclipse Magnetics designs and manufactures magnetic systems and supplies mission-critical equipment to industries such as food and beverage, automotive manufacturing, aerospace and steel. The company decided that it would be beneficial to further improve its design and production capabilities and investigated computer aided engineering (CAE) software from Eplan.
"We were at a point where the electrical aspects of the business were getting more complex and we therefore felt the need for a powerful and versatile electrical design tool," explained Harry Heathfield, electrical design engineer at Eclipse Magnetics. "After carefully evaluating the options, Eplan was selected over several other suppliers  of CAE software, to bring more efficiency and professionalism to our  electrical design work. In the end Eclipse decided on Eplan Pro Panel, Eplan Fluid, Process Wiring and Eplan Smart Wiring.  
Range of services  Eclipse Magnetics purchased Eplan Pro Panel to aid their design process, as it enables users to design and construct control cabinets and switchboards in 3D. This software covers the entire range of services, mounting layout in 3D, the virtual wiring of components to the individual design and offers a comprehensive range of options for planning, documentation and management of automation projects
The virtual 3D model of the control cabinet switchgear system helps designers make best use of the valuable control panel space available. Integrated planning aids such as collision testing, adherence to manufacturer installation guidelines, minimum clearances and bending radii, allow quick and optimum positioning and installation. 
"This software will allow Eclipse Magnetics to provide drawings and documentation to IEC standards, in multiple languages, and generate smart schematic PDFs, 3D cabinet models, calculate cable routing, pneumatic pipe routing and automated bill of materials, to name a few", enthused Harry. "The collection of this detailed data will provide consistent quality in manufacturing and increase productivity. The software will also bring standardisation and better workflow between mechanical and electrical personnel, both office and workshop based."
Export compatibility As there was a requirement to export the finished 3D cabinet models to a mechanical drawing package, Eclipse Magnetics opted for the Eplan Pro Panel Step Export. This functionality allows them to transfer seamlessly between packages and ensure that all drawing formats used can be made compatible for the benefit of the end user.  
The Eclipse Magnetics team also purchased Eplan Smart Wiring, a new browser-based software solution that simplifies control cabinet wiring by visualising wiring and making all the necessary data 100% digitally available. Users benefit from a significant drop in the error rate and substantial time savings. This applies to last-minute changes, as the software handles the complex task of comparing a project's new baseline with its old actual state. 
"Smart Wiring's digital representation refers to the virtual model's 3D layout in Pro Panel", explained Steve Graham, regional sales manager at Eplan. "However, the new application can be utilised to enhance productivity even without a 3D layout. And as an added benefit, it can also be used remotely or when on the shop floor via portable devices such as tablets and smartphones".
The company also chose Eplan Fluid for their projects. This is an engineering tool for the automated design and documentation of circuits in fluid power installations in hydraulics, pneumatics, cooling and lubrication and complies fully with current standards such as the mechatronic standard EN81346. Fluid-specific engineering relates to all other engineering disciplines through the Eplan Platform so that different engineering tasks can be carried out in parallel and the overall engineering process is accelerated.
Training days Having added a wide range of Eplan products to its manufacturing systems, the Eclipse Magnetics team felt that to get the most out of the new tools, they ought to attend specialised training days. As a result, the team followed the standard eight-day course for Pro Panel, and subsequently Smart Wiring and Process Wiring courses. At present, the company has also purchased extra training days to be used for Fluid. 
"Buying all of these solutions helped us become more organised and standardised, and our customers love it", said Harry. "The new software offers a professional and streamlined view of our design. We have seen massive time improvements and reduced errors from the design stages. Smart Wiring has greatly helped our shop floor staff irrespective of their level of experience, freeing up important resources for the rest of the team. Overall, we are extremely pleased to have gone 'whole hog' with Eplan, as every single element allows us to add extra quality for our own customers."
Eclipse Magnetics also benefits from Eplan Data Portal access which is a web-based resource that provides access to detailed component data for more than 830,000 electrical, mechanical, fluidic and pneumatic components from more than 230 global manufacturers. The data can be dragged and dropped directly into Eplan documentation, thus reducing configuration work and increasing the quality of machine and system documentation.
To support their team of engineers on a day-to-day basis, Eclipse Magnetics also have access to the supplier's Global Support, which provides access to experts, an online ticket helpdesk, access to online FAQs and a dedicated ­telephone service.