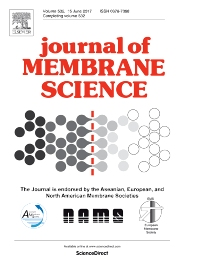 Abstract
Membrane fouling is the most serious challenge in the hollow fiber microfiltration (MF) and ultrafiltration (UF) processes. A number of in-situ monitoring techniques including optical and non-optical probes have been developed so that membrane fouling is better understood and controlled. This will help advance the membrane technology.
In addition, the local filtration hydrodynamics wield a great influence on the membrane fouling formation and system operation stability.
State-of-the-art in-situ monitoring techniques for membrane fouling and local filtration characteristics in hollow fiber MF/UF processes are critically reviewed. The principles and applications of these techniques are addressed in order to assess their strengths.
This study demonstrated that the real-time observation techniques mainly focus on idealized laboratory apparatus and little on commercial membrane modules. Consequently, more attention should be paid to the development of simple and effective methods or integrated detecting technology so as to satisfy the real status of hollow fiber filtration processes and the optimization of membrane module.
On the basis of this review, future analyses considering practical requirements are suggested as R&D priorities.