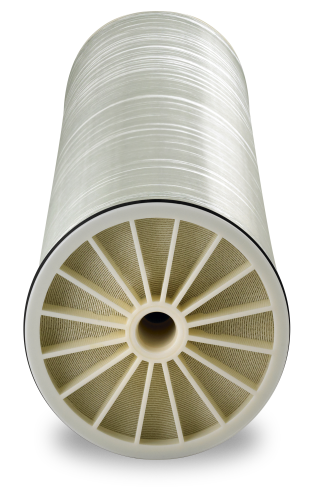 Filmtec Eco membrane technology won a prestigious Edison Award.
Breweries need power to manufacture their products and power plants need consistent, high-quality water to operate effectively. But that quality can vary depending on variable factors such as location, water chemistry and even time of year.
Power plants rely on a steady stream of water to convert heat energy into electrical energy to drive the turbines that run the electric generators. To accomplish this, the plants require high quality feed water to operate their boiler and cooling system.
The treatment of boiler feed water is critical, as problems can result from the use of untreated water in extreme pressure and temperature environments, including lower efficiency, overheating, damage and the need for frequent cleaning. Since 95% of water used in plant operations can be reused, it is vital that both the feed water and recycled steams are effectively treated to prevent scale and corrosion in the steam water circuit.
After seven years operating effectively with a two-pass reverse osmosis (RO) system, Consolidated and Dow worked with the power company to evaluate system alternatives for a next-generation configuration.
To help further reduce the energy required to treat boiler feed make-up water and meet the brewery's electrical energy and process steam requirements, the plant reconfigured and upgraded its water treatment system with DOW FILMTEC ECO Reverse Osmosis Elements.
Dow Filmtec Eco RO Elements' configuration offers the possibility of higher rejection of salts at signifcantly reduced operating pressure.
Recognizing the perilous state of water demand, the system's configuration offers the possibility of higher rejection of salts at significantly reduced operating pressures, helping deliver up to 40% better water purification while using up to 30% less energy, potentially resulting in up to 19% lower operating costs.
Due to the highly-variable and seasonally-tempered nature of the power station's source water, a combination of mountain and snow run-off, the plant requires a treatment technology that functions effectively across various temperatures and pressures. Since incorporating Filmtec Eco RO Elements into the system, the plant has been able to reduce energy and operational costs because the pressure vessel is able to function optimally at 50-60 psi lower pressure than before.
The winter months add additional concern, as the source water reaches colder temperatures of about 45°F, requiring the system to operate at a higher pressure, which requires more energy. The new system is able to handle high feed water rates and hit peak water flow times in winter with lower pipe pressure and reduced fouling in the RO system, requiring less cleaning to restore productivity.
The cost of cleaning, downtime and lost system performance can be significant, so reduced fouling is key to cutting costs while providing reliable power to the brewery for operations.
"Collaborating with Consolidated on this project has been a great opportunity to improve the operational capacity of energy production utilizing next-generation reverse osmosis technology," said Craig Granlund, senior account manager, Dow Water & Process Solutions. "The significant improvement in efficiency will help the power plant improve system performance while at the same time reducing the brewery's environmental footprint."
"We are proud that our system is better equipped to provide reliable energy to our customer, ensuring the delivery and longstanding tradition of one of the most popular beers in America," added Duane Miller, president of Consolidated Water Solutions.