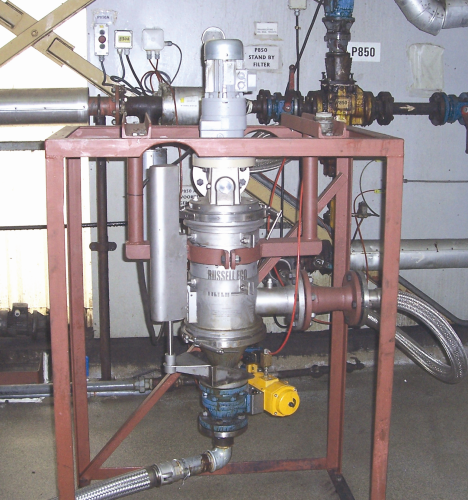 In Europe, rapeseed oil is the most common source for biodiesel as conditions are very amenable to rapeseed crop.
An alternative energy source
As environmental concerns gain unprecedented levels of attention worldwide, businesses and consumers alike are seeking out renewable fuel sources. Biodiesel, a clean burning fuel derived from biological sources, is quickly being adopted as an alternative to traditional fossil fuel. Being biodegradable, non-toxic, and producing significantly less net lifecycle carbon dioxide emissions than petroleum diesel, biodiesel can be used on its own or blended with other fuels.
There is currently a global debate surrounding the agricultural and economic impact of large-scale biodiesel production, but despite this uncertainty, the benefits of biodiesel seem to be outweighing any disadvantages. It is being made available by fuel stations worldwide and transportation companies are starting to use it as an additive to their fuel supply.
In Europe, rapeseed oil is the most common source for biodiesel as conditions are very amenable to rapeseed crop. However, soybean oil, vegetable oil, recycled cooking oil or animal fat can also be used to produce biodiesel. This flexibility allows it to be sourced from virtually any agricultural country, resulting in energy security for nations adopting its production.
Understanding stages of production
Biodiesel production is a complex process. Simply explained, one method of producing the fuel is to firstly pass seeds or other raw materials through a mill to release their oil (Stage 1). Subsequently, the product is transferred to a centrifuge, which removes seeds from the oil by separating the two based on density differentials (Stage 2). A filter then removes fine particles with the same density as the oil that could not be detected earlier by the centrifuge (Stage 3). After this stage, the oil is at a pure form and is ready for transesterification (Stage 4), a process whereby it reacts with methanol and produces methyl ester (biodiesel). A small amount of glycerine by-product is also produced during this process. The final stage of processing separates the glycerine by-product from the biodiesel and is generally achieved through gravity separation or centrifugal force (Stage 5).
Problems during the filtration stage
An international food company was supplying rapeseed oil to biodiesel producers and had to ensure the oil was free of any contaminants before the producers could undertake the final stages of processing. At their site in Belgium, the food company was originally using two self-cleaning filters using piston-cleaning systems and wedgewire screens to remove small particles from the oil (Stage 3). Unfortunately, the machines were experiencing numerous problems with screen blockage. However, this damaged their material and meant stopping production to manually clean the filters and replace parts.
A source at the company commented: "With our old filters, there was essentially too much foreign material passing through. This included sticks, debris and other large particles. Our spare parts costs were extremely high as a result. We needed a more powerful solution to handle our material in an efficient way."
Optimising productivity
In order to improve productivity and ensure optimum product quality, the company selected the Self-Cleaning RussellEco Filter®, made by Russell Finex.The unit's large filtration surface and self-cleaning wiping system minimises blockage and results in less wasted product.
Manufactured at its plant in London, England, Russell Finexsays the design of the Eco Filter ensures that flow of material goes from the inside to the outside of the filter element. The screen is then automatically cleaned using a rotating wiper inside the element. Unlike many breeds of self-cleaning filters, the RussellEco Filter's® wipers work on a continuous basis, cleaning the filter element at all times. This ensures the screen remains clear of blockages, which in turn gives consistent throughput rates and prevents a build up of differential pressure. Although not required in this particular case, the complete range of Eco Filters can be supplied to meet the latest ATEX approval ratings, which are essential to operate safely in hazardous environments.
Using the 600 micron Russellmicroscreen and spiral wipers made from a special polymer material, which is high temperature resistant and FDA approved, Russel Finexsays the Self-Cleaning Eco Filter® achieves great results. Removing particles with a density between 0.85 and 0.90 kg/l at 90°C, the unit has allowed the company to successfully filter their rapeseed oil without having to continuously interrupt production to clean the machine and replace parts.
To satisfy stringent health and safety requirements, the filter is also fitted with an automated lifting system, attached to the main body of the filter to support the weight of the end cap and valves, making the filter virtually effortless to assemble and dis-assemble. Achieving a capacity of 35 m3/h, the filter easily meets the company's throughput requirements.
Moving forward
The manager at the plant commented: "The new Eco Filter works very well, it is an extremely strong filter well-suited for our application. Running the machine is very easy for operators as well, and our spare parts costs have decreased dramatically."
The company was satisfied with results obtained from the Eco Filter at the site, and are rolling them out across other sites located in Belgium and France. "Whenever we had a problem or question, we could count on Russell Finexto deliver a response within just a couple of hours. Our decision to order additional units of the Eco Filter for our other plants is not only a testament to the quality and performance of the filter itself, but also to the very high level of service we enjoyed from the company," said the source.
Other applications
The Eco Filter can be adapted to suit many other applications. It is available as a horizontal unit, in high-temperature and jacketed versions, and using in-line or on-line designs. Russell Finex'srange of separation equipment has been used to process a variety of fuels, chemicals and oils over the years, for example in separating by-products resulting from ethanol production.
Corn farms and co-operatives, particularly in America, often produce ethanol from excess crops as an additional revenue stream. The distillation stage that produces ethanol also creates a stillage by-product, mostly composed of water and coarse grain. Extra revenue can be secured by further processing this stillage to create animal feed. However, this step traditionally requires a centrifuge, a very expensive investment that is usually too prohibitive for small operations. One alternative for small-scale producers is to install a Liquid Solid Separator™, which Russell Finexcan supply. This allows farms and co-operatives to earn incremental income without committing to a substantial capital outlay for a centrifuge.
The Liquid Solid Separator removes fine solids from liquids due to the centrifugal action of its impeller. It can provide high capacity separation down to 10 micron and with its variable speed drives and angle adjustment, the machine provides complete control over moisture content of solids while maintaining constant solids removal.
According to Russell Finexone company that used the Liquid Solid Separator for this purpose achieved throughputs of 60 US gallons per minute. They not only were able to convert the by-products into animal feed, but also recovered about 90% of their water, which was mostly reintroduced into their ethanol production processes.